When the coronavirus threat lurked around, we were all stuck inside for a good long time. While it's always recommended to know your limits by watching films about a disease outbreak, the feel-good movies are the only companions that will warm your heart. With very little to zero possibilities of going out to watch them on the big screen, streaming and downloading movies is your only option for now. So, cozy up to your television sets and wash your hands before you soak yourself in the uplifting richness of these 30 feel-good movies:
1. Singin' in the Rain (1952)
As much a satire on the ever-changing format of filmmaking as it is a joyful, glorious ode to life itself, Gene Kelly's "Singin' in the Rain" is funny, clever and as charming as ever. In times like these, watching Kelly soak in the rain of falling in love or just trying to uplift himself and those around him from the sudden change in scenario gives all of us hope. Sure we can't go out of our home to the light-pole on the corner but we can definitely switch our television sets on and see this absolute gem of a musical.
Buy/Rent Singin' in the Rain on YouTube
2. Some Like it Hot (1959)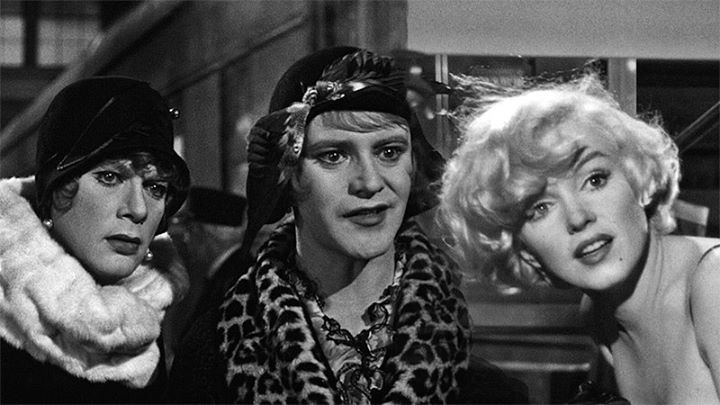 Billy Wilder has made some incredible films in his lifetime. His oscar-winning streak for "The Apartment" can assure anyone of his greatness. While "Some Like it Hot" might not be accounted as one of his greatest achievements, it is definitely one of his most quick-witted, crackling and silliest films of the late 50s. While seeming stupid in its plot progression as it doesn't allow you to take itself seriously, the narrative becomes timeless because it evokes feelings of tolerance and inclusion in a world that is getting progressively worse.
Watch/Stream Some Like it Hot on Dailymotion
3. It's A Wonderful Life (1946)
"It's a Wonderful Life" is like your grandma who has love & cookies for you when you enter her shrine. Life philosophy when you stumble and fall. And the greatest smile on her face when you finally realize that winning comes to you in unexpected ways. This Frank Capra joint is like a coloring book that is full of heart, emotions & kindness. Not only does it truly exhume the holiday spirit, but it also reminds you that you should be good to everyone even when the world turns you down again and again.
Buy/Rent It's a Wonderful Life on YouTube
4. Amélie (2001)
A lot of films that came after "Amélie" have tried to ape it's adorable, charming intent. However, none of them manage to make one look at the world differently. With Audrey Tautou's beautiful rendition of a young woman who sees the beauty in everything, Jean-Pierre Jeunet has constructed an oddly fascinating, magic realistic world full of color. Making it one of the most beautiful feel-good movies ever made.
Available for Download #YKW
5. Band of Outsiders (1964)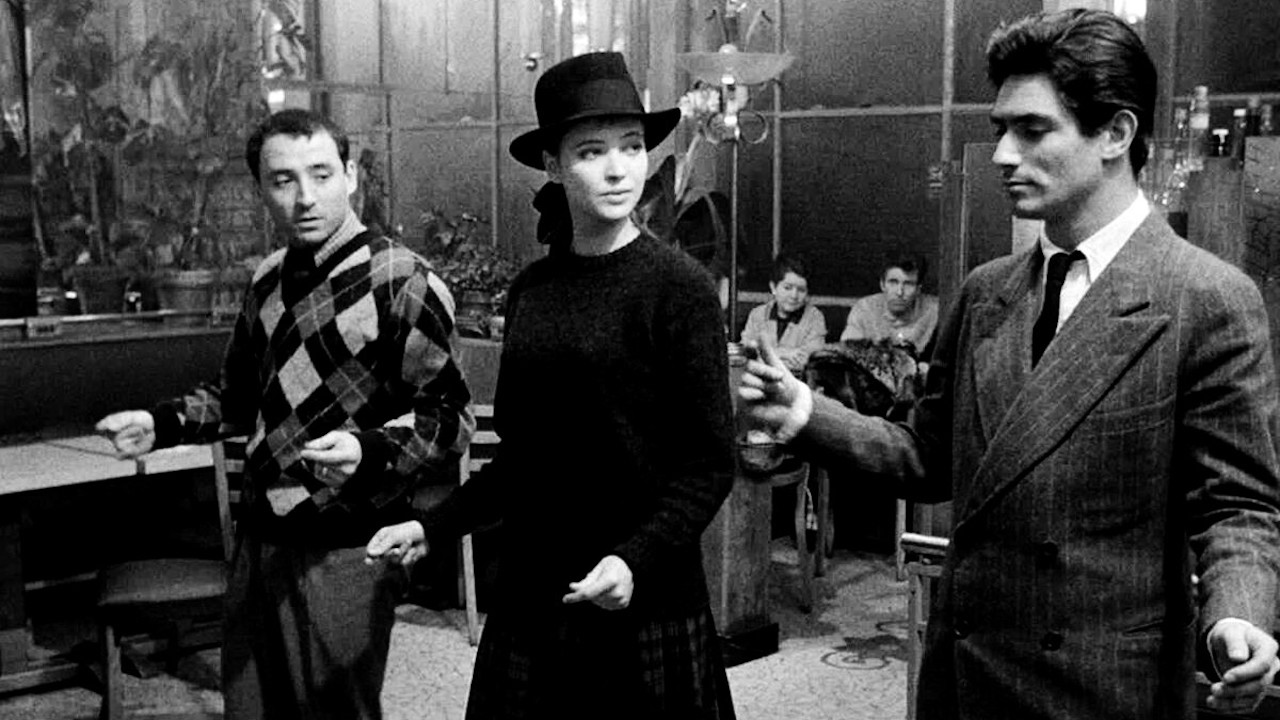 "Band of Outsiders" was not only a landmark in film-noir and a deconstruction of the conventionality of the American-crime genre but also one of Godard's most reasonable and enjoyable films. Diving into cultural malice and the crisis of being young and clueless, the film exhumes coolness and for once makes the filmmaker accessible to everyone who was ever sold into his cocky attitude only to be disappointed later.
6. Ferris Bueller's Day Off (1986)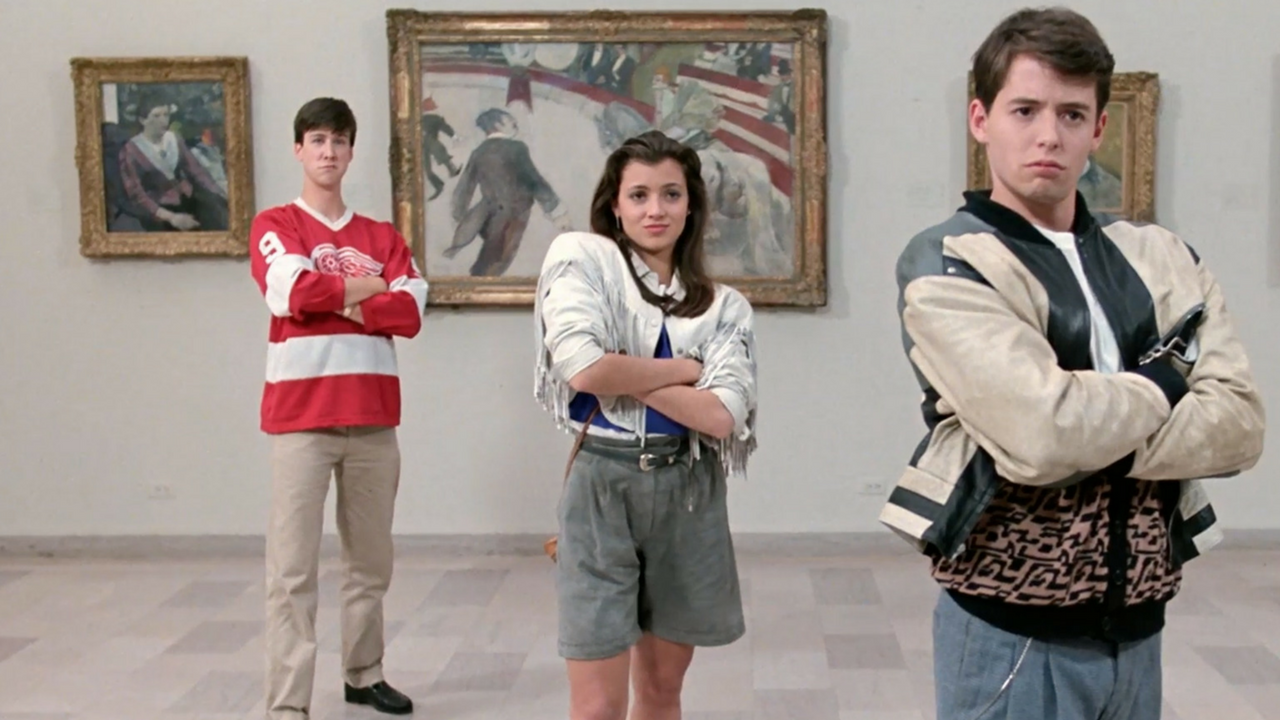 Who doesn't like to take a day off from their sad daily routine? Not that I recommend you to go out of your house right now by bunking your once-in-a-lifetime opportunity of working from home, but just imagine a day of rebellion that is filled with adventure. "Ferris Bueller's Day Off" is, by all means, an irresistibly charming ode to youthful energy and exuberance. It is a film that empowers the person inside you to let go of all the worries for one day. One single, glorious day.
Watch/Stream Ferris Bueller's Day Off on Netflix
7. When Harry Met Sally (1989)
I don't remember any other romantic-comedy with such interesting interplay between its two leads. Rob Reiner's 1989 film "When Harry Met Sally" poses the age-old question "Can a man and woman be just friends?" Handling its archetype rom-com parameter with sharp wit and some wonderfully long-drawn conversation, the film feels like you a hangout with an old friend. if not that then you are in the company of someone you would find sitting on a table opposite to you in your favorite restaurant wishing to have what they're having.
8. Groundhog Day (1993)
The central premise of "Groundhog Day" has been overused by filmmakers across the globe. However, Harold Ramis' film still remains relevant, fresh and absolutely lovely. Thanks to a committed performance by Bill Murray, this is one of the very few films that take you on a roller-coaster of emotions, leaving you with a satisfying, uplifting feeling of having watch something truly incredible.
Rent/Stream Groundhog Day on SonyLiv
9. Roman Holiday (1953)
Audrey Hepburn plays the sheltered princess who takes a day of freedom for herself. "Roman Holiday" is 118 minutes of pure joy. There's not a second in this delightful little film that feels wasted. If there's one term to describes William Wyler's film feels like – it would be 'lovely.' It is like watching a colorful mix of energetic gags but in truly monochromatic form.
Rent/Stream Roman Holiday on Google Play
10. Big (1988)
Remember that image you keep seeing on the internet where Tom Hanks plays a giant piano by jumping on it? Well, now you know where it's from. Playful, funny and just the right amount of charming, Penny Marshall's "Big" is about a little boy who wishes to be an older person. The flipside is – he does end up with his wish being fulfilled. Anchored by a sweet performance by Tom Hanks (who is sadly affected by the pandemic too), the film is a delightful comedy-fantasy.
Rent/Stream Big on iTunes
11. Jerry Maguire (1996)
In today's day and age, "Jerry Maguire" might seem a wee bit cheesy. I mean "You had me at hello!" is the kind of pickup line that would never work on today's Tinder using people. That being said, there's no second say in the fact that this melodrama about a sports agent who is fired from a big firm because he couldn't avoid clenching to the truth. Tom Cruise stars as an absolute charmer in this Cameron Crowe film that is told with warmth and tenderness.
Watch/Stream Jerry Maguire on Zee5
12. Sing Street (2016)
I wanted to be in a band when I was little. I mean, who doesn't? It's the coolest thing there ever could be. John Carney's coming-of-age delight is a charming little film about a group of outcast kids forming a band. In its true essence, the film glamorizes its sweet romance with a brilliant soundtrack and urgent, uplifting take on finding one's voice. What more do you want from your feel-good movies, mate?
You can download Sing Street #YKW
13. Little Miss Sunshine (2006)
A road-trip with the family sounds like a great idea, right? With the Hoovers, it isn't. Jonathan Dayton and Valerie Faris' "Little Miss Sunshine" is a sharply written family comedy that is both hilarious and fresh in its approach towards the material at hand. Talking about individuality and the need to understand someone else's stand calls for some truly amazing moments that warm your heart.
Rent/Stream Little Miss Sunshine on Google Play
14. Spider-Man: Into The Spider-Verse (2018)
Typically, all Spiderman movies should count as feel-good. The feeling of flying through the air and swooping everyone of their feet – literally is just such an indescribable thing. However, "Spider-Man: Into the Spider-Verse" did something truly extraordinary with both – the superhero genre and the animated medium. The colorful, vibrant energy that the film carried on its shoulders didn't just make it the best Spider-Man movie ever, but also one of the greatest cinematic experiences.
Watch/Stream Spider-Man: Into the Spider-Verse on Amazon Prime
15. The Princess Bride (1987)
Mandy Patinkin is the reason alone to be happy while watching "The Princess Bride." This postmodern reworking of the typical fairytale is delightful. As far as fantasy Hollywood Movies are concerned, this film marks a truly all-round A+ attitude. It is one of the funniest retellings of the damsel in distress coda with an approach that is full of colorful adventure.
Buy/Watch The Princess Bride on YouTube
16. Midnight in Paris (2011)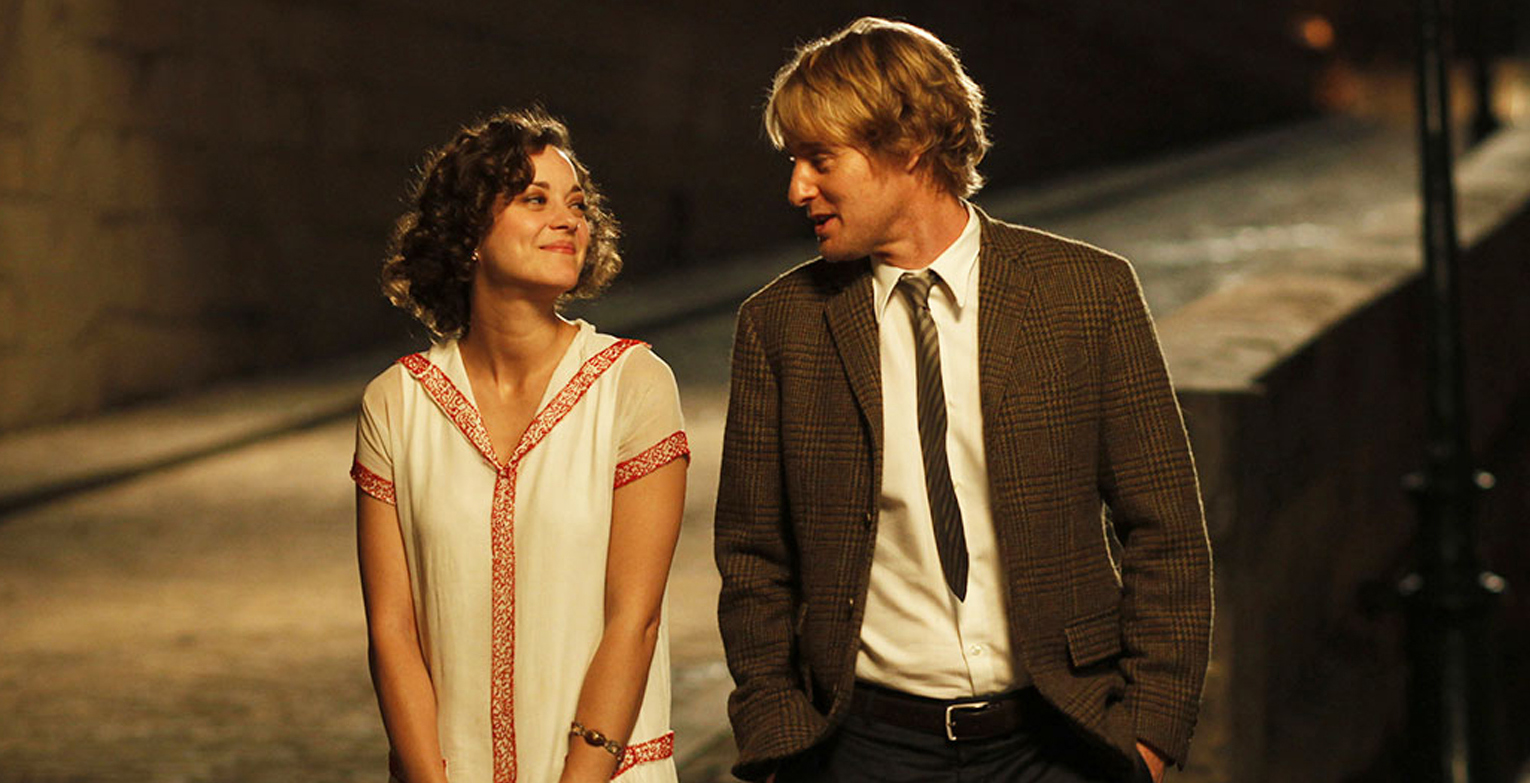 Taking a trip into a time and place where all your heroes and favorite reside would be magical, right? That's exactly what Woody Allen's brilliant "Midnight In Paris" feels like. It takes the deranged pessimism present in almost all his narratives to present a tale of a writer's grand illusion and charming encounters. It's witty, sharply written and well-acted. One of Allen's best for sure.
Buy/Rent Midnight in Paris on YouTube
17. Bringing Up Baby (1938)
Howard Hawk's classic is a screwball comedy with a big heart. With carefully constructed gags that set an example for every screwball comedy that followed, "Bringing Up Baby" is absolutely joyous. The feeling of revisiting this caper is just amazing. It can bring a big smile on anyone's face and if you are an animal lover then it's a big plus.
18. City Lights (1931)
Charlie Chaplin's "City Lights" has to be one of the greatest romances of all time. This silent-era masterpiece features a story that emits so much warmth and tenderness that it brings a smile on your face instantly. With its supreme themes of grace and kindness it also talks to its audience directly. Making it a timeless feel-good classic.
Watch/Stream City Lights on YouTube
19. Garden State (2004)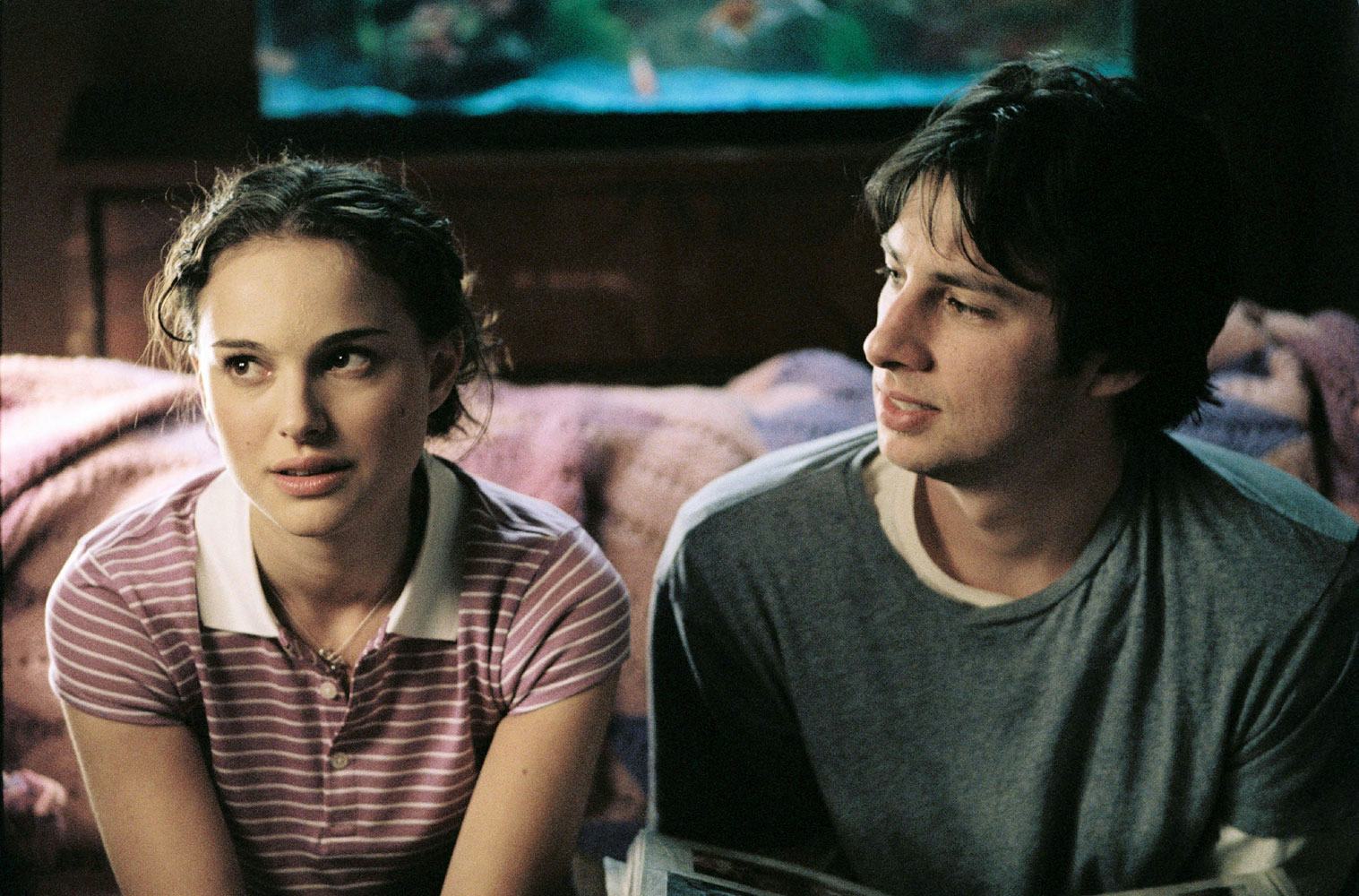 There's no second say that the manic-pixie dream girl arc in Zach Braff's directorial debut "Garden State" is problematic. But with one of the greatest soundtracks ever used in a film and a constant feeling of self-satisfaction that the film emits makes it a must-see. It's a tale about escaping whilst anchoring a new line of control for yourself.
Rent/Stream Garden State on

YouTube

 
20. Frances Ha (2013)
Frances is not only one of the most fully-realized female characters ever but also one of the most fascinating. Noah Baumbach's "Frances Ha" comes with biting yet bittersweet existential drain but it also comes with oodles of joy and laughter. It is not one of your typical feel-good movies because there's nothing typical about Frances. But Greta Gerwig's energy and commitment make it one of the greatest films of the decade.
Rent/Stream Frances Ha on BFI player
21. Seducing Doctor Lewis (2004)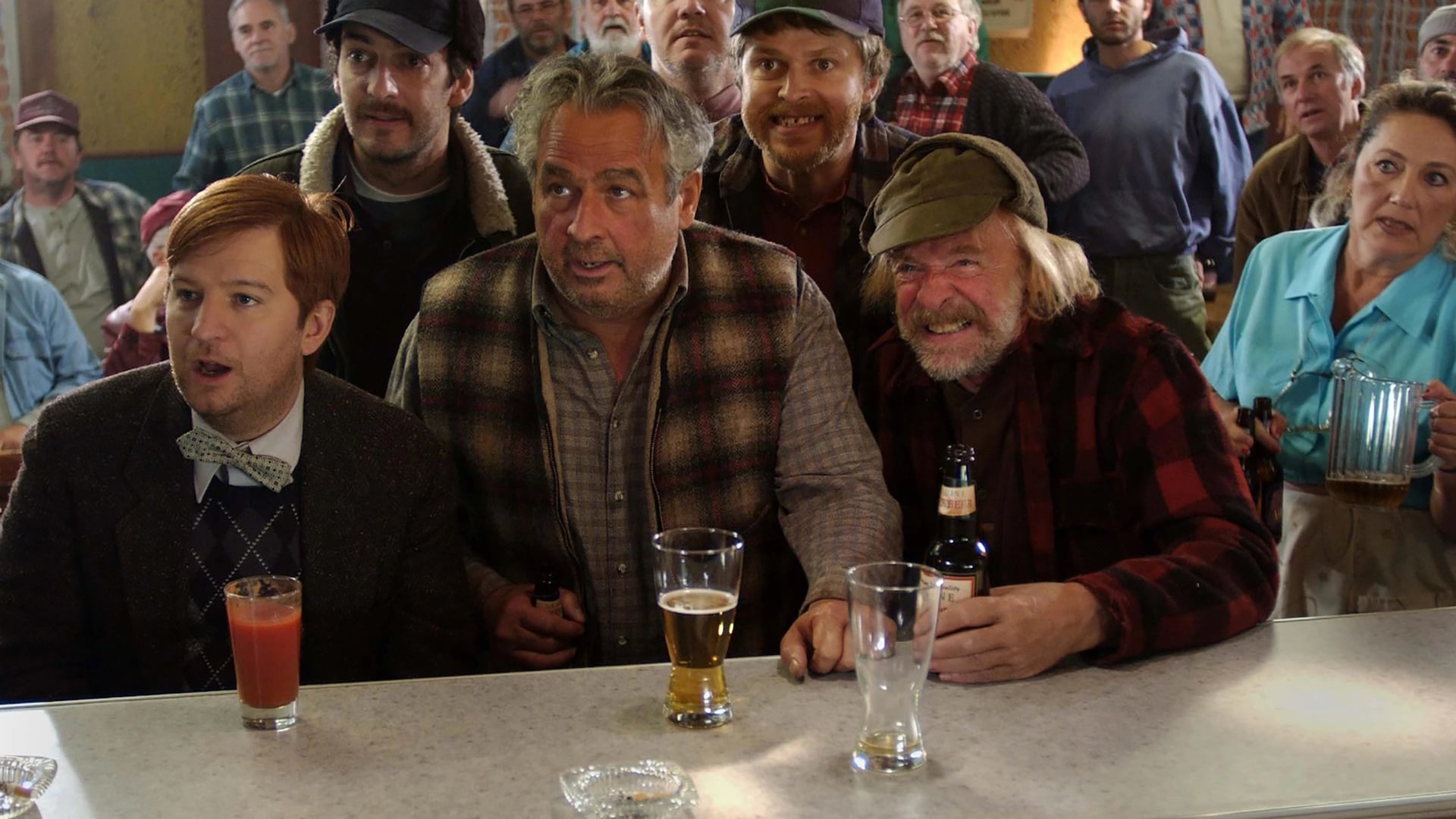 Jean-François Pouliot's "Seducing Doctor Lewis" is a little gem of a comedy that is completely unheard of. Full of quirky characters that get aggressively charming and gentle, this little comedy about a small village trying to win a Doctor over, grows more and more affectionate with the runtime. If you don't have a small on your face by the time it ends, I'm going to rename myself.
Available for Download #YKW
22. Hunt for the Wilderpeople (2016)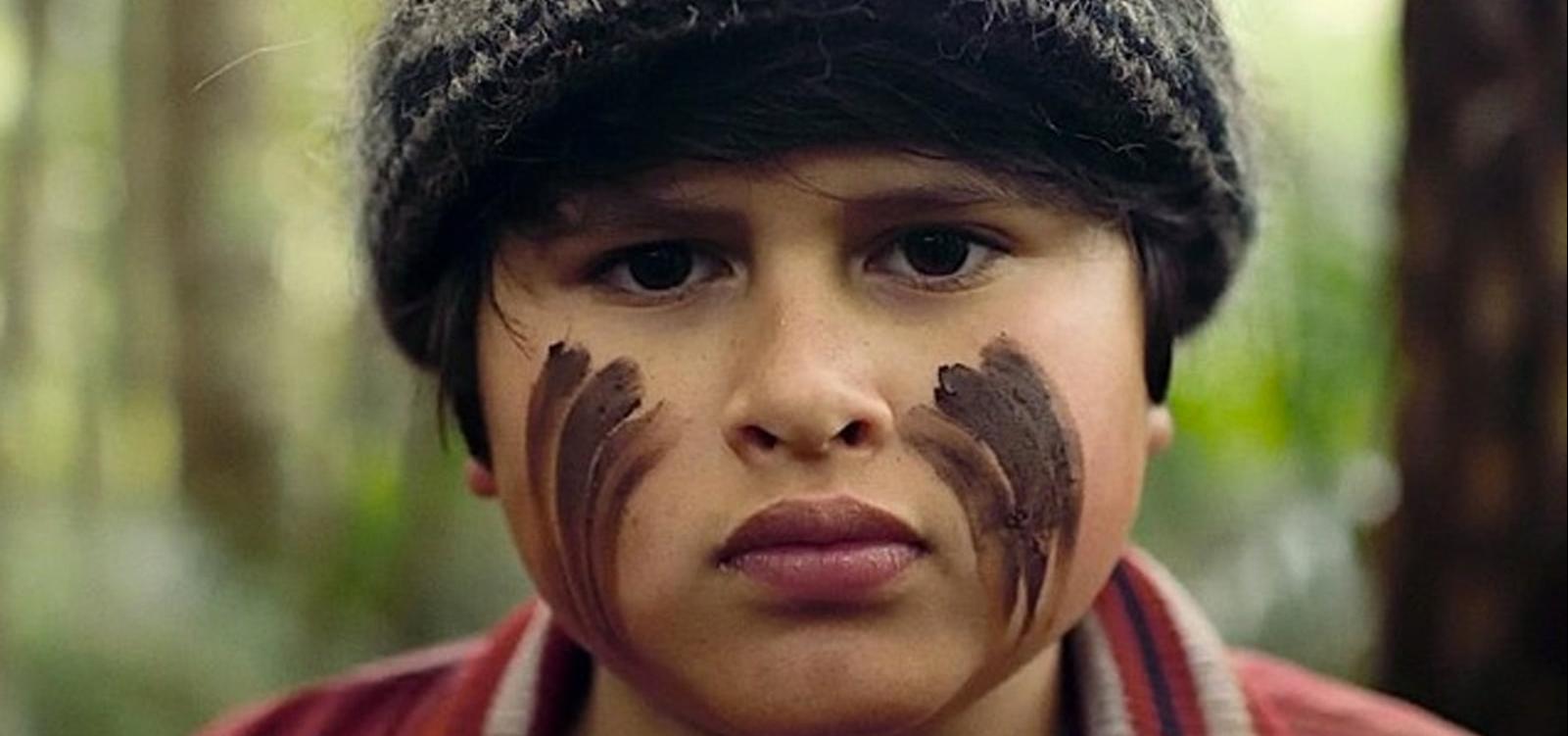 Taika Waititi's "Hunt for the Wilderpeople features an outcast orphan on the run. He writes haiku and is always ready to take up new challenges. This adventurous film through the lands of New Zealand is filled with the right kind of funny gags that would light up your day and make you feel like a kid for once.
Rent/Stream Hunt for the Wilderpeople on YouTube
23. Jeff Who Lives at Home (2011)
While Jeff is an introvert who likes being at home, this is not a tale about one of those days where he still stays there. I know, it doesn't sound so ideal for the quarantined-self in you, but trust me when I say this that this Duplass Brothers film is the kind of low-key indie comedy that would make your day out of nowhere. It is about a series of misadventures that Jeff ends up having on a day he simply can't live inside.
Rent/Stream Jeff Who Lives at Home on YouTube
24. The Shop Around the Corner (1940)
I wouldn't be overstating when I say that "The Shop Around the Corner" is the quintessential feel-good rom-com for beginners. Powered by amazing chemistry between James Stewart and Margaret Sullavan the film finds humor in unexpected places. It is a testament to director Ernst Lubitsch and writer Samson Raphaelson's ability that they manage to churn out a workplace comedy out of thin air.
Rent/Stream The Shop Around the Corner on YouTube
25. My Neighbor Totoro (1988)
Almost every other Studio Ghibli film could make it to this band of feel-good movies. However, I choose "My Neighbor Totoro" for its wacky imagination and cushy existence. Capturing the simplistic, imaginative corners of a child's mind, this gentle film is full of delightful and whimsical characters that will win your heart a thousand times over.
Stream/Watch My Neighbor Totoro on Netflix